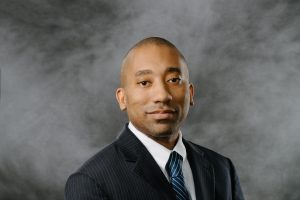 Omari graduated from Stetson University College of law in 2010 where he placed on the Honor Roll numerous times and obtained Book Awards in Advanced Torts Seminar and Corporate Tax.
Upon graduating, Omari practiced at numerous firms in the areas of real estate and commercial litigation. Afterwards, Omari became General Counsel for Nicopure Labs, a major e-cigarette manufacturer, where he managed multiple responsibilities including drafting and negotiating a broad range of contractual and corporate documents; maintaining a robust intellectual property portfolio; advising management on legal and business issues; and managing various types of claims and litigation.
At Vinson Law, Omari handles automobile accidents, premises liability, and nursing home negligence.
In his spare time, Omari enjoys reading, watching movies, and spending time with his significant other.