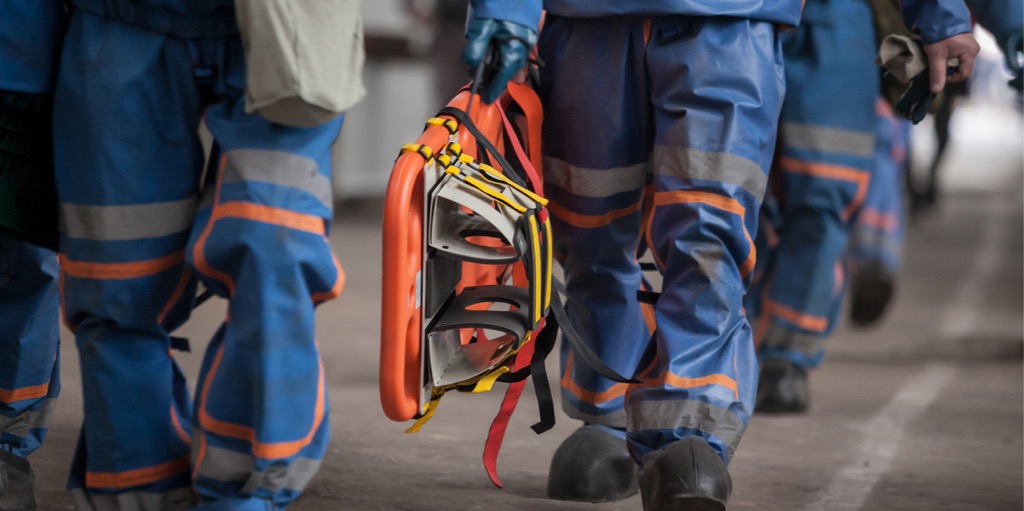 A young woman suffered a spinal injury during a vehicle accident. While being transferred from the vehicle to the ambulance one of the EMTs accidentally put pressure on her vertebra. The result was her spinal cord broke, and she became quadriplegic. The question now is can she sue the EMT services for worsening her injuries.
The answer starts with the statement "It depends on the situation". It is possible to sue a paramedic or professional working for EMT services or with the hospital. However, such incidents are rare and may require very special permission. This is mainly because EMT and paramedic professionals are protected from lawsuits when they are performing their job correctly and with all due care. The emergency services responders have the permission to move, check, provide assistance and administer treatment to the individual suffering from whatever condition and/or health ailments. Therefore, the possibility of additional injury is usually fairly low. However, that does not mean negligent actions are impossible. 
EMT Services and the law
Generally, there are a number of state laws that allow for the possibility of suing an EMT professional. In most cases the professional must act in a negligent way or breach a duty of care owed to the individual. Only then can a lawsuit become an option after receiving emergency medical support from the EMT. In most states there exist laws that increase or decrease any chance of suing an EMT or the company that employs the EMT. However, there are two factors that can lead to a possible lawsuit against an EMT professional. These are:
negligence against the victim that suffers injury as a result of the EMT's actions or

failure to act and a breach in the duty of care that is owed to the person during the emergency medical assistance. 
Where negligent actions are concerned the emergency responder can cause severe injury or death to the victim requiring medical assistance. A breach of the duty of care happens if the EMT does something not the standard way used to help. Speak to a personal injury lawyer for advice.