How Social Media Can Hurt Your Insurance Claim
Most people are not aware that insurance companies often hire detectives to investigate the victims of car accidents, and with today's social media landscape, their job has become increasingly easier.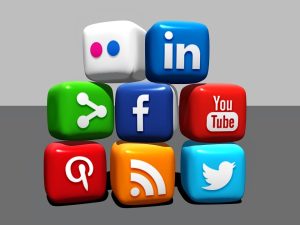 When we post information on social media platforms such as Facebook, Twitter, Instagram, Snapchat, or any other site on the Internet, that information becomes a permanent record of our life. It is especially crucial that we are extremely cautious of what we are allowing the public to see after being involved in an auto accident – whether it is a car accident or motorcycle accident.
Insurance companies can and will use anything that is available to them when investigating car accidents and motorcycle accidents – especially anything a person allows to be viewed by the public on the Internet – during the claim. There are many ways to spin something from a person's personal social media accounts so that the insurance company can use it against the victim of a car wreck. For example, even though it is human nature to smile when someone takes a picture, an insurance company will use a picture of a smiling victim to claim that he does not have any aches and pains from the accident. That's right, an insurance company will claim that by simply smiling with your family, you are having a great time and are not in excruciating pain.
Also, for the insurance companies, the use of social media is a perfect way to attack the credibility and character of a victim of an auto accident or motorcycle accident. The insurance companies will use anything that is on social media against the person claiming the injury. Even a Facebook status about the accident can and will be used. Posting a Facebook status and merely replying to a family member's concern saying, I'm okay. Thank you for asking, is a golden ticket for an insurance company to deny the claim of injury from a car wreck.
In general, not letting your private information be publicaly available online is important  especially when you are the victim of an auto accident or motorcycle accident. Some good tips are to keep your Facebook absolutely private (though, insurance companies can gain access to private posts), limit old post visibility, and do not share anything about the accident online. Generally, it is a good idea to take a break from posting on social media while you have an open claim with the insurance company from a car accident or motorcycle accident.
If you have any questions regarding How Social Media Can Hurt Your Insurance Claim, and live in Florida, please call Vinson Law at 813-839-5708 and speak with an attorney, today.