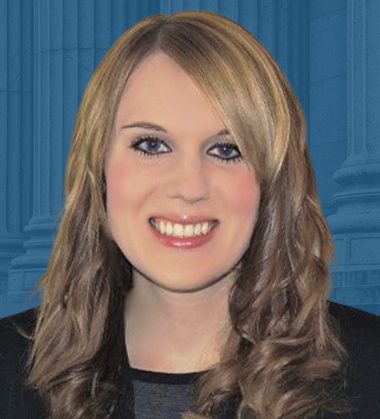 Litigation Paralegal
Manager of Asbestos Bankruptcy Trust Claims
Lauren has been a key part of Vinson Law's growth. She has successfully worked as the lead paralegal on multiple asbestos litigation cases helping with every aspect including filing, settlements, and trials. She does all of this work, while maintaining management over our bankruptcy trust claims. Her inventive solutions and problem solving have helped countless clients get the professional representation and help they need.
Lauren is an avid Florida Gators fan and loves to spend her free time hiking, camping, traveling, and indulging in movies.

Education:
Bachelor of Science in Telecommunications and a Bachelor of Arts in English from University of Florida
Accomplishments:
She was the lead paralegal on a Mesothelioma case where she helped our clients get a multi-million dollar verdict

She helped to create a smooth bankruptcy trust claims process that allows us to help our clients get their compensation