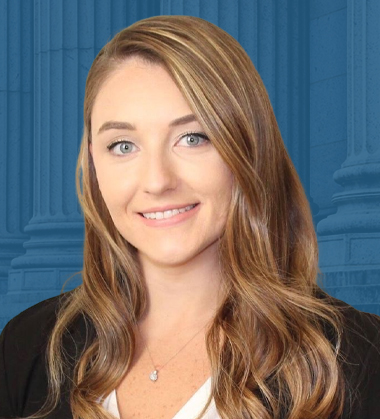 Haley's dedication to helping others was demonstrated to Vinson Law when she started with the firm as an unpaid intern. Since then, she has successfully worked to concisely streamline the financial and settlement timeline. She assisted as the head paralegal on three successful trials at Vinson Law, and constantly is a mentor to others because of her vast knowledge and experience. 
Outside of work, Haley enjoys spending time with her family and her golden retriever, Charlie! 
Education:
Undergraduate degree of Florida Gulf Coast University in Legal Studies

Currently working on getting her Masters in Business Administration at West Texas A&M

Certified ProAdvisor with Quickbooks
Accomplishments:
She has worked hard to run the financial team and help get our clients their money as fast as possible while also working as a paralegal.