Vinson Law
Personal Injury Lawyers
Our mission is to make whole those who have had their health, livelihood, and emotional well-being taken from them by a personal injury. We listen and then we fight. We feel humbled to represent our clients when they need us the most, and we work diligently and aggressively to make sure they obtain all possible justice under the law.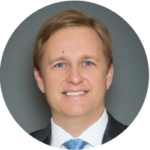 Ben A. Vinson, Jr.
Attorney at Law
Ben A. Vinson, Jr. has over 7 years of experience working in asbestos law, beginning his career at Fleming & Associates in Houston, TX. At Fleming & Associates, Ben began work as a law clerk in December 2009,…
Andrew J. Calandro
Attorney at Law
Andrew J. Calandro has been practicing law since 2011, beginning his career with Murray & Wright, before starting his own firm, where he specialized in taxation, business law, and estate planning…
Dennis L. Jones
Attorney at Law
Dennis L. Jones is an Associate Attorney at Vinson Law. He practices civil and real property law. He has worked extensively in matters of product liability and personal injury. Dennis is a Member of the…
Chris Mathena
Attorney at Law
A native of Houston, Texas, Chris Mathena has lived in Tampa, Florida since 2010. In 2004, he graduated from the University of Texas at Austin, where he earned his Bachelor of Arts in Marketing….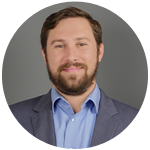 Christopher Pettus
Attorney at Law
Christopher Pettus is a native of Winter Park, Florida. Chris is a graduate of the Florida State University College of Law, where he earned his Juris Doctor degree. During his years in Tallahassee,…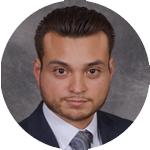 Mark Alonzo
Attorney at Law
Mark Alonzo is a Florida native, and a graduate of Florida A&M University College of Law where he graduated magna cum laude. He earned his Juris Doctor degree (J.D.) in 2015, and his Bachelors of Applied…