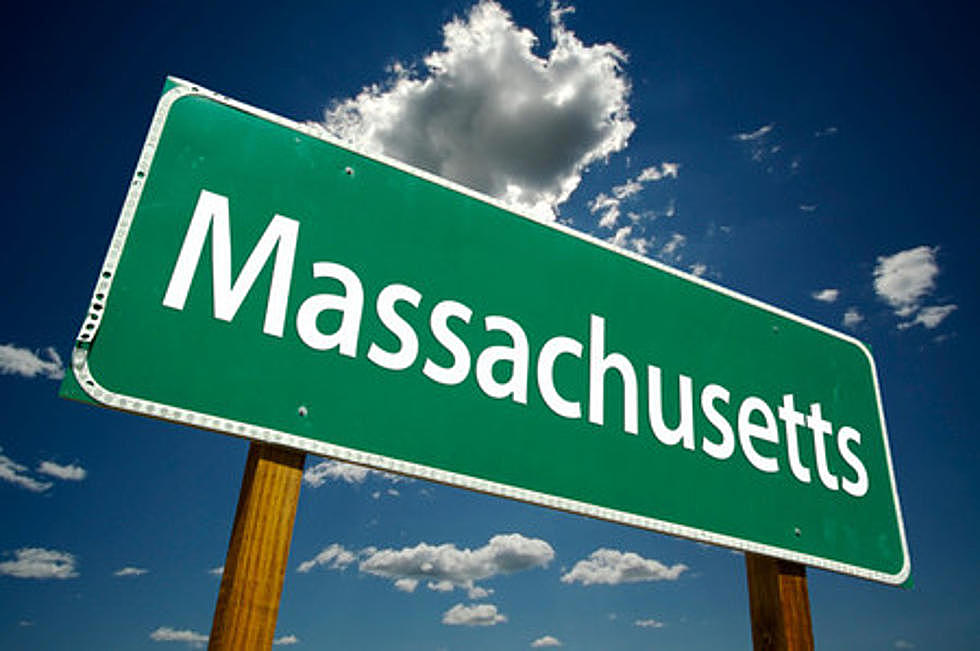 Asbestos in Massachusetts: Extensive Industry Exposure
Massachusetts has an immense tie to the history of asbestos in the United States, from
initial mining of the naturally occurring material to an extensive list of sites where asbestos was
used in manufacturing facilities, shipyards, Naval bases, and more. The heat and chemical
resistant qualities of asbestos led to its use in many industries, including manufacturing,
shipbuilding, and utility companies, while the insulating qualities often led to asbestos
insulation being used in both commercial and residential sites such as homes, schools, and
hospitals.
With four known asbestos superfund sites including two former mines and two natural
deposits, Massachusetts' workers and residents faced an increased exposure risk around these
areas. The mines near Pittsfield and the Quabbin Reservoir region pulled the naturally occurring
materials from the earth with processes that often made the fibers airborne. Though
occasionally given protective materials to wear on site, the fibers still found their way into the
hair and clothes of those at the mines, and when these workers showered or laundered their
clothes, these fibers were knocked free again, allowing for the inhalation of the toxic substance.
Once inhaled, asbestos fibers lodge themselves into the tissues of the lungs. Imagine a
fishhook essentially; asbestos leaves a distinct J-shaped scar that looks very similar to a
fishhook embedded in the lungs. Once inhaled, there is no cure to the asbestos exposure, and
while it may take decades for symptoms to show, the dangers are significant and can result in
shortness of breath, various forms of cancer including lung cancer and mesothelioma, and
ultimately asbestos-related illness deaths.
Manufacturing companies of all backgrounds often utilized asbestos-laden materials
due to their cheap costs and effective qualities as insulators. One superfund site, Nuclear
Metals Inc., in Concord, made depleted uranium products for armor-piercing ammunition and
worked with metal powders for medical applications and specialty products, and was known to
have used asbestos-laden materials on site as well. Another superfund site, Creese & Crook
Tannery, was a leather tanning operation that also had been used for waste disposal and the
treatment of hazardous substances in the early 1900s to the 1980s, including asbestos
materials. Additional manufacturing companies with known asbestos products on site include:
– American Linen Supply Company
– Bay State Abrasive Products Company
– Bay State Boiler, Inc.
– Bay State Brick Co.
– Birnie Paper Company
– Dempsey Industrial Furnace Company
– General Electric Company (GE)
– Hampden Brass and Aluminum Company
– Indian Motorcycle of Springfield
– Jalin Foundry Corporation
– Koehring Manufacturing Company
– Manufacturers Engineering Company
– Moore Drop Forging Company
– New England Metallurgical Corporation
– New England Smelting Works, Inc.
– Springfield Brewing Company
– Stone & Webster Engineering Corporation
– Storms Drop Forging Company
– Titeflex Corporation
– Westinghouse Electric and Manufacturing Company
– Procter & Gamble Company (P&G)
– Pneumatic Scale Corporation
– Kimberly-Clark Paper Mill
– Mead Paper Mill
– Schweitzer Paper Mill
– Smith Paper Company
– Western Wire & Steel
Additionally, transportation-related industries often utilized asbestos-laden materials in
their day-to-day operations. Shipyards and shipbuilding companies were frequently exposed to
insulating and refractory cement, pipe insulation, pumps, valves, gaskets, and other items
composed with asbestos fibers. Shipyard workers frequently had ships coming and going for
repairs and refurbishments, and those working here or onboard the vessels would come in
close contact with an extensive list of asbestos products including those listed above. Shipyards
with known asbestos exposure include the following:
– Fore River Shipyard
– Bethlehem Hingham Shipyard
– Charlestown Navy Yard
– Chelsea Naval Shipyard
– Boston Naval Shipyard
– South Boston Naval Drydock
– United States Naval Drydock
– United States Naval Shipyard
– Cape Ann Anchor and Forge
Furthermore, railways and airports were also known to have an abundance of asbestos
products used in their stations, as well as in the railyards, the locomotives, and more. Known
exposure sites in these industries include:
– East Logan Airport
– Newfork Newhann and Hartford Railroad Company
– Newport and Fall River St Railway Company
– Bay State St. Railway Company
– Old Colony St. Railway Company
– Boston & Albany Railroad
– Boston & Maine Railroad Company
– Plymouth County St. Railway Company
– Scotia St. Station
– Boston Logan International Airport
– Lincoln Wharf Station
– Lynn and Boston Railroad Company
– West End Railway Company
Even if you did not work at any of the sites listed above, you may still have been
exposed to asbestos during renovations of workplaces, homes, and schools. Many buildings in
the New England area utilized asbestos-based insulation in the ceilings and walls due to its
effective and inexpensive traits, and hospitals and schools often had asbestos-laden tile floors
in place due to their inexpensive cost as well. Known locations with asbestos materials onsite
include the following:
– New England Baptist Hospital
– New England Deaconess Hospital
– New England Medical Center
– Emmanuel College
– Newton Wellesley Hopsital
– Northeastern University
– Beth Israel Hospital
– Harvard School of public Health
– Harvard University Medical School
– Boston City Hopsital
– Boston College
– Ritz Carlton Hotel in Boston
– Hotel Bellevue in Boston
– Hotel Braemore in Boston
– Hotel Statler in Boston
– Boston Harbor Yacht Club
– Shiners Boston Hospital
– Boston Latin School
– Italian Children's Home
– South Boston High School
– Boston Park Plaza Hotel
– J. W. McCormack School
– Boston Public Schools
– Boston State College
– Boston State Hospital
– Statler Hilton Hotel in Boston
– Bosston University
– Boston Trade School
– Suffolk University
– Suffolk Law School
– Brigham & Women's Hospital
– Kennedy School
– Katherine Gibbs School
– Castle Square Hotel in Boston
– Tremont Street Residences in Boston
– Charles River Park Apartments in Boston
– Chas. A. Sinclair Quincy House
– Children's Hospital Medical Center
– Massachusetts Institute of Technology
– Assumption University
– University of Massachusetts Chan Medical School
– Clark University
– May Street Elementary School in Worcester
– Worcester City Hospital
– Worcester Industrial Technical Institute
– Saint Vincent Hospital
– Roman Catholic Diocese of Worcester
– Holy Name Central Catholic Junior Senior High School in Worcester
While this is not an exhaustive list of asbestos exposure sites in Massachusetts, it can
provide insight on the types of industries where asbestos exposure was frequent. If you or a
loved one worked in any of these industries and now experience shortness of breath or have
been diagnosed with digestive or respiratory cancer including lung cancer, stomach cancer,
colon cancer, or mesothelioma, please reach out to our office to discuss the qualification
process for asbestos claim compensation. Our legal assistants can provided clear insight on how
the process works, and our complimentary qualifying process only requires two medical records
to help identify possible asbestos-related illnesses.