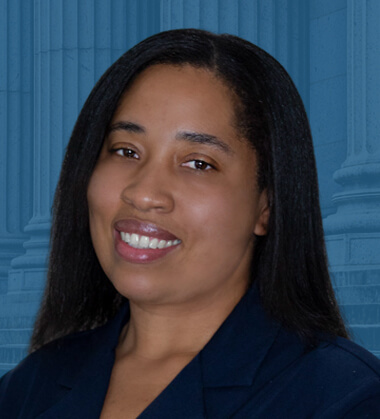 Monifa Grant is a graduate of the University of Tampa where she majored in Criminology and minored in Communication and Law and Justice. She earned her Bachelor of Science in 2002.
Monifa's work experience in the legal field began in 1998 via her work with the Office of the Territorial Public Defender and ultimately, the Department of Justice on her home island of St. Croix in the US Virgin Islands.  Her experience continued over the years as a Paralegal with law firms here in the Tampa Bay area.  Monifa joined Vinson Law in December of 2017.
She currently handles asbestos claims on behalf of our clients, relative to Asbestos Bankruptcy Trusts processed in Reno, NV.
Monifa loves helping others and spending quality time with her husband, three children, immediate and extended family.  Dancing, cooking, learning new things, reading, traveling, and playing cards, trivia & board games are at the top of her enjoyment list.