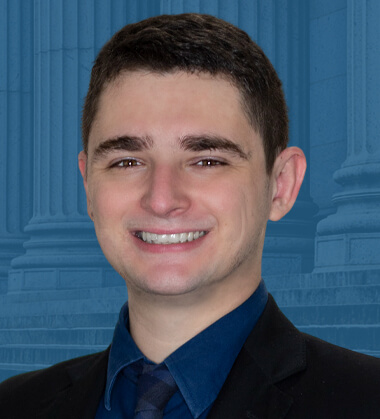 Ryan Borses is a Law Clerk and investigator at Vinson Law, P.A., where he researches and strategizes for multiple attorneys in asbestos litigation and other matters.
A native of Austin, Texas, Ryan graduated from The Boston Conservatory with a BFA in Theatre in 2015 and has performed professionally in New York, Sacramento, and Jacksonville.
Ryan is preparing to enter law school in the near future. He is a passionate supporter of the rights of all people to obtain justice for injuries to their health and happiness, as the law protects.
Outside of his work for Vinson Law, Ryan also writes, directs, edits, sound designs, composes, voice acts, and produces for his sci-fi adventure podcast TENDRIL, along with his fiancee and co-creator, Kaitie. He is also an avid strategy board gamer and songwriter.