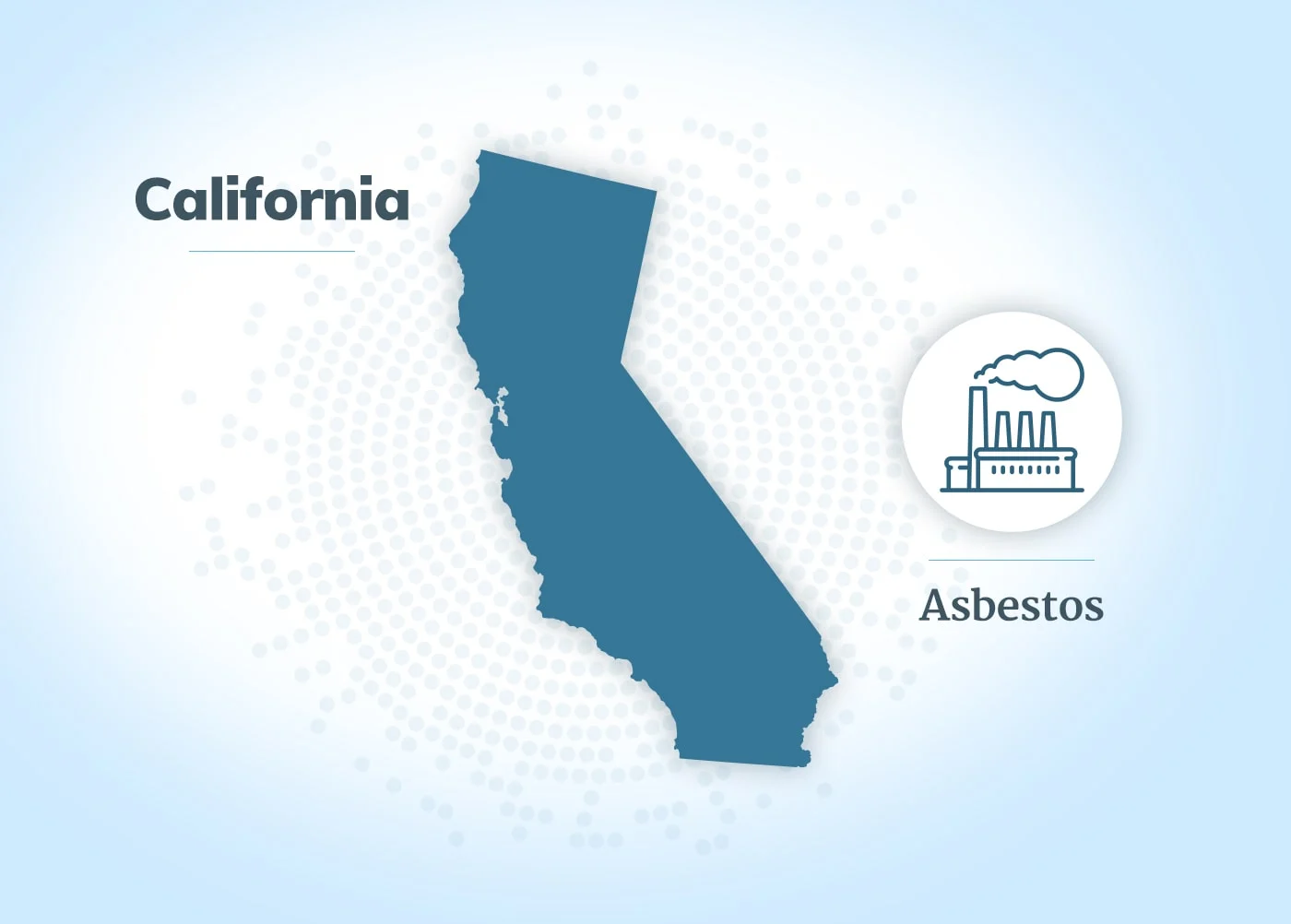 Asbestos in California: Insight to Industries with Asbestos Exposure
From grand Redwood trees to sprawling vineyards and extensive beaches, California is home to many beautiful sites throughout the state. Booming industries have also made it a popular spot for people to establish companies and build their lives in the Golden State. The construction and manufacturing processes at these facilities looked for cost-saving measures, and many times that included using hazardous asbestos materials due to their low cost and versatile abilities. Without proper warnings on many of these products, many Californians were exposed to the fibers that, when inhaled, can cause serious respiratory and digestive issues even decades after the initial exposure.
If you worked at any of the following sites or in similar industries, you may have underlying asbestosis. Common signs of asbestosis include shortness of breath and nodes on the lungs in imaging. Several forms of cancer can also result from asbestos exposure, including mesothelioma, lung cancer, stomach cancer, colon cancer, and more. For more information about signs and symptoms of asbestosis, check out this article here: Signs and Symptoms of Asbestosis Even if you have not been diagnosed with cancer, there is still a chance you have underlying asbestosis and we encourage you to reach out for a free consultation to see if you may qualify for asbestos claim compensation. 
Known Sites of Asbestos Exposure in California
US Department of Agriculture in Albany, CA
Holly Sugar Corp. in Alvarado, CA
Dupont in Antioch, CA
Tidewater Oil Co. in Avon, CA
Shell Oil sites throughout California
NASA Goldstone Tracking Station in Barstow, CA
Safeway locations throughout California
Westchester School and Viste Grande School in Danville, CA
Ball Corporation in El Monte, CA
North American Aviation sites throughout California
POLY Industries in Pacoima, CA
Sunstrand Machine Corporation in Pacoima, CA
Desert Hospital and Palm Springs Hospital in Palm Springs, CA
Lockheed in Palmdale, CA
Alto Mass Cemetery and Memorial Park in Palo Alto, CA
Hewlett Packard Company in Palo Alto, CA
Stanford Hospital and University in Palo Alto, CA
WARCO Steel in Paramount, CA
City Light, Water, and Power Departments throughout California
Patterson Frozen Food in Patterson, CA
Campbell Soup Company in Pescadero, CA
Bank of America sites throughout California
DOW Chemical in Pittsburg, CA
California and Hawaiian Sugar Refining Co. in Port Costa, CA
Union Oil sites throughout California