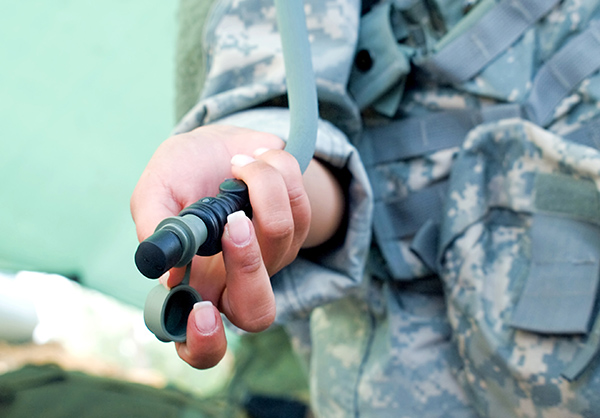 Camp Lejeune Justice Act of 2022: What Veterans Need To Know
Congress has passed the much-anticipated Camp Lejeune Justice Act of 2022. This act addresses the long-standing issue of water contamination at the Marine Corps Base Camp Lejeune in North Carolina. So what does this mean for veterans, how will it impact those who served at the base, and how can you make a claim to get compensation?
The Effects of the Camp Lejeune Water Contamination
In the early 1980s, it was discovered that sources of drinking water at Camp Lejeune were contaminated with high levels of benzene, trichloroethylene (TCE), tetrachloroethylene, or perchloroethylene (PCE), and vinyl chloride (VC). Scientific and medical evidence has shown that these chemicals are known to be carcinogenic and may cause serious health problems such as:
Cancer
Infertility
Birth defects
Parkinson's disease
Renal toxicity
Leukemia
Multiple myeloma
There have been a large number of veterans who have been affected by severe health consequences as a result of the water contamination. Initially, the Department of Veterans Affairs (VA) established a presumptive service connection for medical conditions suffered by qualifying service members. Although this allowed veterans to receive disability benefits for these conditions, many felt that more needed to be done. The Camp Lejeune Justice Act of 2022 is a direct response to these veterans' needs.
Who is Entitled to Compensation?
The Camp Lejeune Justice Act of 2022 does not allow anyone to receive automatic compensation. Instead, individuals must prove their case and show they have not previously been compensated. In addition, this act requires those affected by the water contamination or their survivors to first file a claim within two years after the enactment date.
Veterans, family members, and those who worked or resided at Camp Lejeune for at least 30 days between August 1, 1953, and December 31, 1987, and have suffered health problems due to water contamination may be eligible for compensation.
How Do I Make a Claim?
If you believe you are entitled to compensation under the Camp Lejeune Justice Act of 2022, you must first file a claim and submit it to the Navy's Tort Claims Unit (TCU) located in Norfolk, Virginia. This is done by filling out a Standard Form 95, which includes basic information about the affected person and their sustained injuries. It is important to note that those previously compensated by the VA or under the Social Security Act may see an offset to any new compensation they may receive.
Once you have made a claim, the TCU will have 180 days from the date they received the claim to investigate and make a determination. If no action is taken within 180 days or your claim is denied, you may file suit in the US District Court for the Eastern District of North Carolina. The injured party has 180 days after the denial to bring their lawsuit.
Schedule a Free Consultation With Vinson Law
Those who want to make a claim under the Camp Lejeune Justice Act of 2022 will have to prove the link between their illness or injury and the contaminated water at Camp Lejeune during the specified period. This may require the expertise of a medical witness. Furthermore, other third parties may be partially responsible for the contamination and the claimant's injuries, therefore contributing to the damage.
Proving you or a loved one's entitlement to compensation under the Camp Lejeune Justice Act of 2022 may be a complicated and difficult task. However, having an experienced law firm such as Vinson Law on your side can increase your chances of success. We will work diligently to help you get the compensation and justice you deserve. Contact us today to schedule a free consultation to discuss your case.