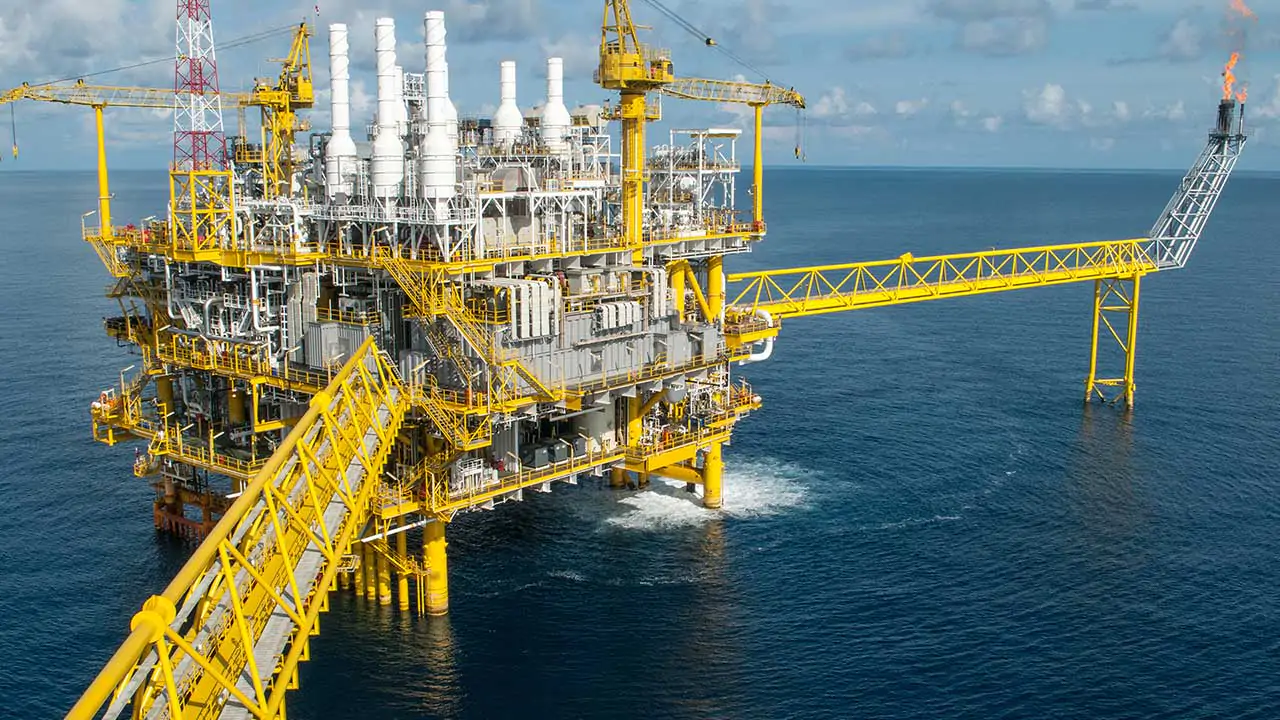 Connecting the Dots between Oil and Asbestos
The price at the pumps today may be jarring, but if you worked for the oil industry up through 1980, there may be more jarring information in the paragraphs below. There's been a longstanding history of asbestos within the petrochemical industries, and very rarely were the employees provided with protective equipment that mitigated the risk of asbestos exposure. Major corporations such as Chevron, Conoco, Exxon, Shell, Texaco, and more all have job sites with known asbestos exposure at them. Whether you worked out on the riggers in the Gulf, on land in the refineries, or on the boats in between transporting the oil, there is a high likelihood you were exposed to asbestos during your employment and have since developed medical complications related to this exposure. 
Asbestos exposure has known respiratory impacts, including serious issues including mesothelioma and other types of lung cancers. Certain digestive cancers have also been connected to asbestos exposure, including colon cancer, stomach cancer, laryngeal cancer, and esophageal cancer. Shortness of breath is the most common symptom of asbestosis, the resulting disease from asbestos exposure, and other signs of asbestosis can include nodes or scarring on the lungs visible during a chest x-ray or CT scan. 
If you worked in the gas and oil industry in Texas, Louisiana, Mississippi, Alabama, or Florida, check the lists below for known asbestos sites. Even if you did not work at these sites but recognize a company name and experience any of the symptoms mentioned earlier, please consider reaching out for a free consultation and qualification process. Our firm specializes in asbestos-related claim compensation and our qualified legal assistants look forward to your call at (813) 839-5708. Feel free to also connect with us here on our website through our contact form https://vinsonlawoffice.com/contact/ or check out our Facebook page https://www.facebook.com/VinsonLawPA
Alabama Exposure Sites
Chevron: Mobile, AL; Nevis, AL
Hess: Mobile, AL
Humble: Flomaton, AL
Shell: Jumping Pound, AL; Sylacauga, AL; Waterton, AL
Standard Oil: Birmingham, AL
Texaco: Mobile, AL
Florida Exposure Sites
American Oil: Panama City, FL; Jacksonville, FL
Hess Oil: Jacksonville, FL
Humble: Century, FL; Santa Rosa, FL; Tampa, FL
Mobil: Nicholas, FL
Louisiana Exposure Sites
Chevron: Belle Chase, LA; Donaldsonville, LA; Empire, LA
Citgo: Westlake, LA; Lake Charles, LA; Westlake, LA
Conoco: Lake Charles, LA; Westlake, LA
Exxon: Baton Rouge, LA
Shell: Baton Rouge, LA; New Orleans, LA; Geismar, LA; Norco, LA
Texaco:

 

Baton Rouge, LA; New Orleans, LA; Point Nechester, LA; Convent, LA
Mississippi Exposure Sites
Chevron: Pascagoula, MS
Hess: Purvis, MS
Shell: Stafford Springs, MS; Rankin County, MS; Jackson, MS
Standard Oil: Moss Point, MS; Kansas City, MS; Pascagoula, MS; Bayou Cossette, MS
Sun Oil/Sunoco: Baxterville, MS; Mccomb, MS
Texas Exposure Sites
AMOCO: Alvin, TX; Andrews, TX; Angelton TX; Baytown, TX
Chevron: Bay City, TX, Baytown, TX
Citgo: Corpus Christi, TX
Exxon/Humble Oil: Alice, TX; Aransas Pass, TX; Bay City, TX; Baytown, TX; Beaumont, TX; Borden County, TX; Brownsville, TX; Conroe, TX; Corpus Christi, TX
Shell: Atlanta, TX; Brian Mills, TX
Texaco: Amarillo, TX; Bellaire, TX