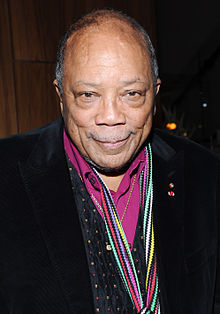 Mesothelioma News: Quincy Jones Cancer Comedy on HBO
Mesothelioma News: Quincy Jones Cancer Comedy on HBO June 2016
On June 2, 2016, Quincy Jones a comedian opened his heart to HBO viewers with his "Quincy Jones: Burning the Light" one hour special. The special focused on his personal battle with mesothelioma. The thirty one year old comedian told the audience that while he was on stage he was cancer-free. Only having to worry about cancer before and after the show.
The comedian spent months raising awareness about mesothelioma. He was invited onto the Ellen DeGeneres show which served as a kick start to his fundraising campaign. He told the audience that the reason he was doing the HBO special was because he had a dream of making a stand-up comedy special. And it was also to be part of the legacy he wanted to leave behind. He stated that his initial goal was to raise five thousand dollars. However, as a result of all the love and support of people in general and the comedy community they had reached and surpassed the goal amount and had racked in fifty thousand dollars.
Aspects of the HBO Special
In his special the comedian made fun of his diagnosis and treatment. He mentioned that because he did not have health insurance, he did what every other person did – WebMD and diagnosed himself. He noted that he was relieved to have cancer as his WebMD diagnosis was that he had celiac disease. Now that he was diagnosed with cancer he was able to eat regular pasta again. The comedian also made fun of the mood swings related to chemotherapy. He compared them to pregnancy and stated that it was the closest a man could get to relating to a pregnant woman. He even mentioned having the same cravings as a pregnant woman.
His basic message to people diagnosed with cancer was that, "you have to continue living your life".