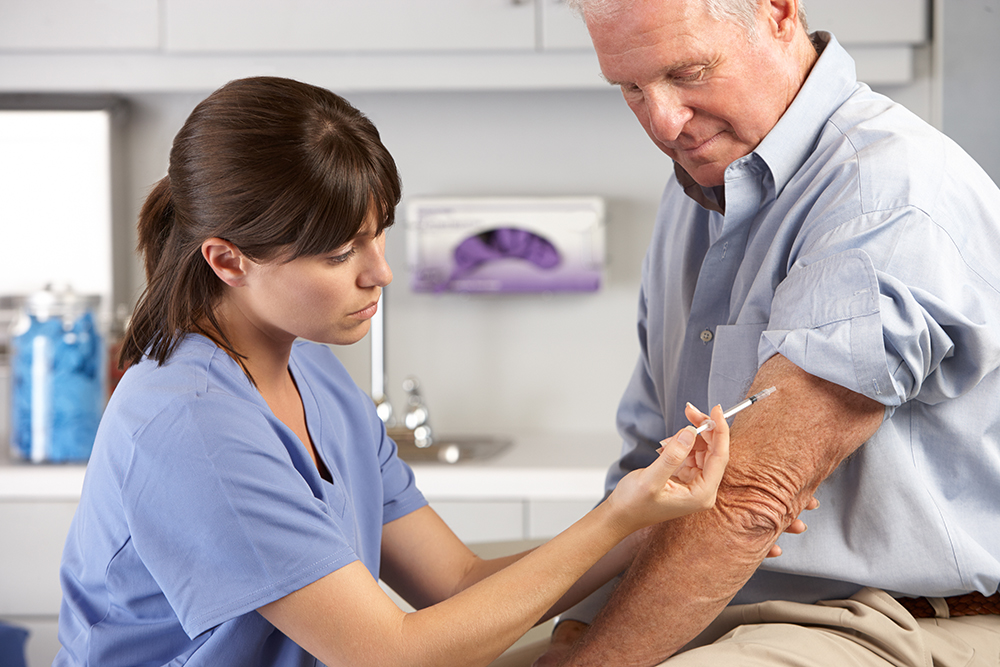 Mesothelioma News: CRS-207 Immunotherapy vaccine
Mesothelioma News: CRS-207 Immunotherapy vaccine – May 2016
The immunotherapy vaccine CRS-207 is getting closer to changing the future treatment of malignant pleural mesothelioma. CRS-207 results for disease control rate were ninety seven percent (97%), when added to a chemotherapy cocktail in a recent clinical trial which involved many cancer centers.
Dr. Thierry Jahan of the UCSF Helen Dillan Family Comprehensive Cancer Center gave details of the study at the 2016 European Lung Cancer Conference; stating that they had seen a really impressive response and that it was an impressive signal for the study.
Results of CRS-207
The CRS-207 vaccine is a bacterium that is weakened and genetically modified to produce an anti-tumor response in the body without causing disease or severe side effects. The study was conducted on thirty eight (38) patients with advanced unresectable pleural mesothelioma. The patients were assessed every eight (8) weeks. The treatment triggered a partial response in fifty nine percent (59%) of the patients and triggered a stable disease in thirty five percent (35%) of the patients.
There was a report that eighty five percent (85%) of the patients had tumors shrink as a result of the treatment. The study involved a number of cancer centers including UCSF's cancer center, the Moffitt Cancer Center in Tampa, Florida, the University of Chicago Medical Center in Philadelphia and the National Cancer Institute in Bethesda, Maryland.
Dr. Jahan pointed out that a random clinical trial was already in the planning stages which could move the vaccine a step closer to the U. S. Food and Drug Administration (FDA) approval, thus making the vaccine to be part of the standard treatment for the disease.  
Dr. Jahan also highlighted the minimal side effects of the vaccine which made it a low risk, no-downside venture for any considering being participants in clinical trials. He further noted that the vaccine appeared to be safe and was well tolerated during clinical trials.