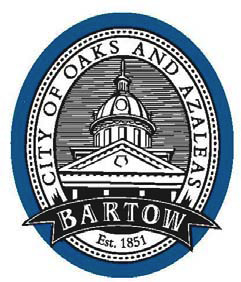 Mesothelioma: The case of Bartow, Florida
Bartow History
Bartow is nicknamed the "City of Oaks and Azaleas", it is the county seat of Polk County, Florida. The city was founded in 1851. It is located near the source of the Peace River and is some thirty nine (39) miles east of the Tampa Bay area.
In the 1870s and 1880s, the city experienced rapid growth. Much of it may have been as a result of the discovery of phosphate rock in 1881. This discovery ushered in phosphate mining in the area, and this was a driving force of the city's success and growth over the years.
In July 1882 it became an incorporated city, and at the same time the name Bartow came into effect as the city's name. This name was permanent as compared to previous names branding the city such as; Fort Blount, Peace Creek and Reidsville.
The Bartow area is said to be the richest phosphate source in the world. The city provides seventy five percent (75%) of the United States' supply of phosphate and twenty five percent (25%) of the world's supply. As a result a number of mining, chemical and agricultural companies have facilities in the city. Some such companies are:
Electric Phosphate Company
American Cyanamid
Ashland Chemical company
Armour Agricultural Company
Morris Fertilizer Company
Farmland Industries
While the rest of the state of Florida experienced the land boom in the twentieth (20th) century, Bartow was slow going because much of the land was owned by phosphate mining companies. So much so that it was said residential developments were viewed as impractical and only started in the 1990s when facilities moved southward.
Asbestos job sites in Bartow
A number of job sites where asbestos exposure occurred have been identified, which at some point in their history exposed workers to asbestos. The continued exposure most likely caused mesothelioma, asbestosis and other asbestos related illnesses.
Some job sites that are said to harbor asbestos containing materials are:
Swift & Company
Big Ben Powerhouse
C. F Industries
International Minerals & Chemicals