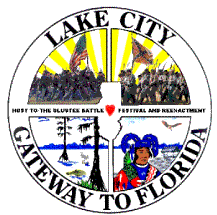 Mesothelioma: The case of Lake City, Florida
Lake City History
Lake City is the county seat of Columbia County. It was initially settled in about 1830 and at the time it was given the name Alligator derived from the original tribe that lived in the area. It became an incorporated city in 1859 and was renamed to Lake City.
The enjoyed the benefits of being a central railroad junction and prospered at that in the early twentieth (20th) century. The city had railroad junction lines crossing from Seaboard Air Line, Atlantic Coast Line, Georgia South Line and the Florida Railroad Line. Â However, the main backbone of the economy was turpentine, lumber and pulpwood.
During World War II, the United States Navy constructed an airport in the city. Today, that airport is now known as Lake City Municipal Airport. The airport the United States Air Operation Training Station. Navy and Marine Corps pilots alike were trained at this facility. Today, the airport hosts an industrial aviation facility previously known as Aero Corporation.
Since the year 2000, four large corporations brought business to Lake City, these are:
Hunter Panels
New Millennium
Target Distribution Center
United States Cold Storage
Asbestos Job Sites
There are job sites that have been identified as having exposed their workers to asbestos exposure. This exposure may have caused mesothelioma, asbestosis or asbestos related illnesses. If you or a loved one have been diagnosed with mesothelioma in Florida, you may be entitled to compensation. Contact a law office that can connect you to a mesothelioma attorney.
Job sites in Lake City have also been identified that are harboring asbestos containing materials. Some such job sites are:
V. A Hospital
Lake City Community College
Adams Brothers Company
Occidental Petroleum
Occidental Oil
Florida Agriculture College
Columbia Ice Company
United States Air Operational Training Station
Newton Company
Occidental Corporation