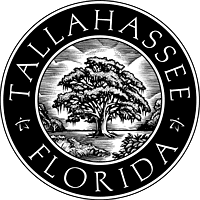 Mesothelioma: The case of Tallahassee, Florida
Tallahassee – History
Tallahassee is located on the banks of Lake Jacksonville and Lake Lafayette. It serves as the capital city of Florida. The city is the one hundred and thirty third (133rd) largest city in the United States. Originally inhabited by the Muskogee Indians, the name Tallahassee itself is derived from one of the language words meaning 'old fields'.
In 1824, Tallahassee was named the capital city; two (2) decades before Florida became a state. From the 1840s to the 1850s Florida State University, Florida State College for Women and the Florida Institute were founded. The city thus has a reputation of being a college city, and is also home to Florida A & M College.
The city was rich in agricultural lands and thus many large plantations were built. Crops such as cotton, corn and sweet potatoes drove the city's economy in the early years of the city. Florida's land boom in the twentieth (20th) century led to an era of increased economic diversity. The 1920s saw the opening of Tallahassee Electric Department, Saint Marks Generating Station and A. B Hopkins Power Plant. The A. B Hopkins Power Plant used fossil fuel to convert water to steam, the steam in turn was used to drive two (2) turbines connected to power generators. 1977 saw the reconstruction of the A. B Hopkins Power Plant. The reconstruction doubled the size of the power plant and saw the adding of a new boiler and another power generator.
Tallahassee is home to the State Department of Agriculture and the Florida State Prison (also known as Federal Penitentiary).
Asbestos exposure and job sites
A number of job sites have been identified in the city that were known to have exposed tradesmen and workers to asbestos and may have caused mesothelioma and asbestosis. Some of these job sites are known to be harbouring asbestos containing materials:
New State Office Building
Blackburn Insulation Service
Elberta Crate and Box Company