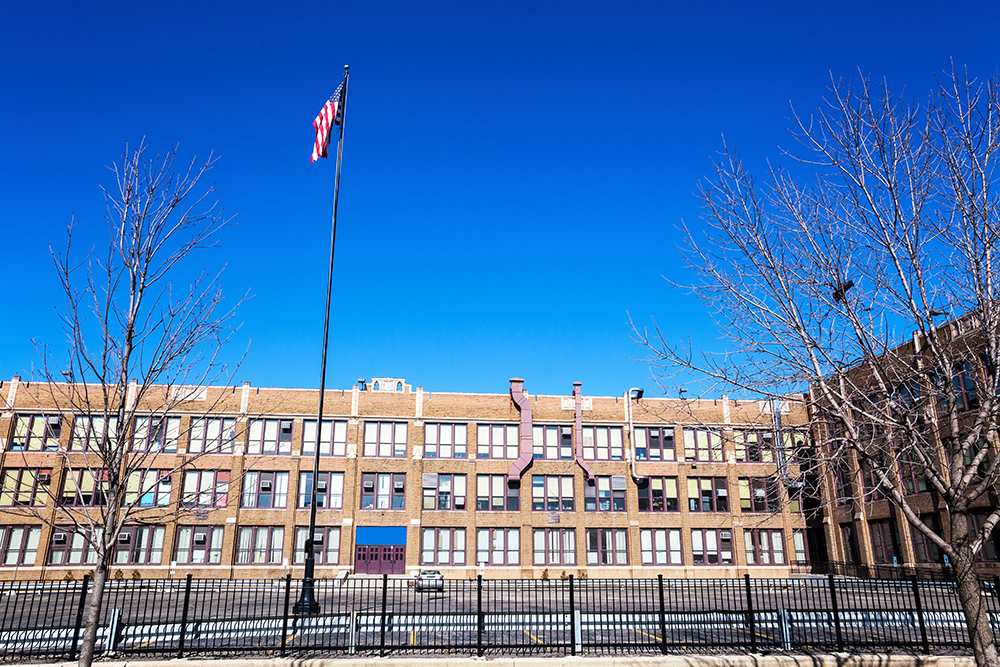 Mesothelioma News Chicago Schools Asbestos Exposure Risk
Mesothelioma News Chicago Schools Asbestos Exposure Risk – April 2016
A new report shows that nearly two hundred (200) Chicago public schools have asbestos exposure risk. The Chicago Public School (CPS) officials hired inspectors to carry out a study in 2013. The inspectors advised the officials of the problem in the public schools. Of the one hundred and eighty four (184) elementary, middle and high schools that had been identified as possible asbestos exposure risks only eleven (11) had complied with the recommendations as reported by the 2015 CPS asbestos surveillance update.
The report showed that some schools still had damaged asbestos containing pipe insulation that appeared disturbed in some places. A Chicago Public School spokesperson stated that the district had spent some fifty four million dollars ($54 000 000) on environmental remediation work. This included asbestos, in the past five years throughout the district. Updated statistics of the schools were said to be issued at the end of June 2016.
Inspection results
The 2013 inspection noted that there were one thousand one hundred and seventy four (1174) identified locations containing asbestos products throughout public schools. The common at risk areas which were accessible to students, teachers and staff included the following:
Classrooms
Restrooms
School corridors
Boiler rooms
Auditoriums
Teacher's lounges
Storage rooms
The report stated that more than half of the identified locations contained easily crumbled asbestos that was damaged or had the potential of getting damaged. This therefore increased the risk of asbestos exposure. Disturbed asbestos runs the risk of discharging asbestos fibers into the air making them airborne and causing exposure. Further, because most of the damaged asbestos easily crumbled, disturbance could be caused with little effort like contact with hands or feet, students running or jumping and/or dropping heavy objects.
Most of all the inspectors noted identifying asbestos containing materials which were damaged in classroom floor tiling and insulation.